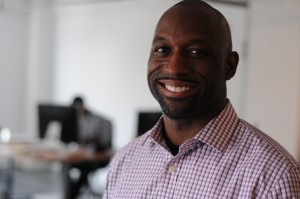 Shawn P. Williams launched the nationally acclaimed and highly-recognized DallasSouthBlog.com which eventually became known as Dallas South in June of 2006. In 2008, Dallas South was one of a select number of blogs nationwide to be awarded credentials for the Democratic National Convention. The website has been featured on NBC Nightly News, The Chicago Tribune, CNN, NPR, BBC, and many other national outlets.
In June 2009, Shawn helped to organize Dallas South News, a nonprofit news organization that utilizes technology, social media, and journalistic principles to empower and inform underserved communities. He serves as President and Editor-in-Chief of the hyperlocal news website that focuses on Southern Dallas. Dallas South News won Momentum Texas' inaugural Southern Dallas Business Plan Competition in October 2009.
In March 2010, Shawn received the Austin American-Statesman's Texas Social Media Awards, which recognized the Top 25 social media users in the state. He is a guest columnist for the Dallas Morning News and has written articles for D Magazine.
Shawn also provided monthly commentary for WFAA Channel 8's Inside Texas Politics and contributed to the weekly news segment on Reporters Roundtable with Cheryl Smith.
In November 2011, Shawn published his first book Blogging While Black. Shawn and Dallas South have been featured in
LINKS:
www.twitter.com/shawnpwilliams
www.youtube.com/shawnpwilliams.
Shawn earned a Bachelor's degree in Business Management from Texas A&M University in College Station, TX where he was initiated into Alpha Phi Alpha Fraternity Inc.  He and his family attend Friendship-West Baptist Church in Dallas. He is a native of Paris, Texas.