How Trinity Groves is turning into a live and play paradise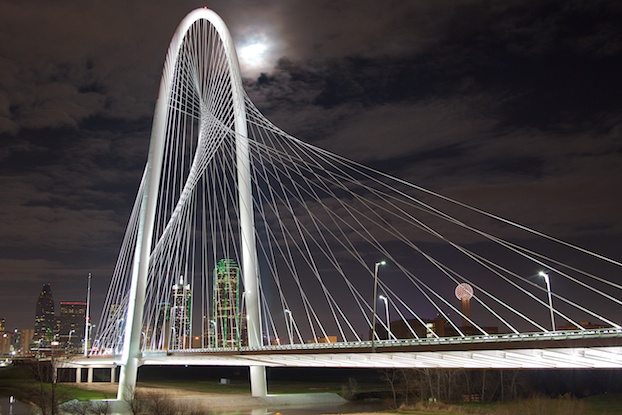 When people think of Trinity Groves, the first thing that comes to mind is the Margarette Hunt-Hill Bridge. This iconic bridge is the landmark gateway to the booming Trinity Groves neighborhood of the inner-west side of Dallas. This neighborhood has turned from an industrial district to a food and entertainment district in just a few short years. The neighborhood, though heavily gentrified is priding itself as a "multicultural hub" with an emphasis on diversity. What is unquestionably diverse is their selection of food and entertainment venues.
The neighborhood of Trinity Groves has become well known for their Latin, Asian and Mediterranean fusion restaurants. Foodies migrate to the neighborhood, especially on weekend evenings to experience the new takes on traditional recipes from many parts of the world. Perhaps in this sense, one could argue that Trinity Groves is truly aiming for multiculturalism and even hitting the mark.

With many places to shop, dine and enjoy drinks, Trinity Groves is also attracting new real estate. Luxury apartment development has become more and more common as years have passed. There is a lot of demand for good housing when there is so much convenience to great dining and lifestyle.

One of the primary things that people look for in a new neighborhood is convenience. This is one of the biggest reasons Trinity Groves is really growing as an up and coming spot in Dallas. When you're in this neighborhood, you're just a few minutes from Uptown, Downtown and the Arts district. Access to the major highways is at your fingertips and you don't have to stray far to get on the DART rail or a bus if you'd rather not drive.

Here are a few high end apartment spaces you might want to check out if you're thinking of moving to the area:
Cypress at Trinity Groves
Lofts at Sylvan Thirty