John Spriggins: Get Into the City
I'm excited to announce a new Dallas South weekly feature called "Get Into the City" which will be posted by local artist John Spriggins. If you are not familiar with the work of one of Dallas' native sons, I suggest you click here to view his work right now.
Check the following post where John describes the city in his own words.
BY JOHN SPRIGGINS
My name is John Spriggins and I am a Dallas native. This is the first installment in what I hope to be a series of thought provoking and inspirational discourses about the city I love. What I plan to do with this segment is introduce to some and remind others of what a great city we live in.
Whether you have lived here your whole life or you are just visiting, Dallas has lots to do and see. My goal for this and subsequent pieces on Dallas South is not to simply suggest places to go, but to inspire you to get involved and support our city. This is an effort to increase the awareness of readers (as well as my own) regarding places and events of cultural interest about town. Anyone who lives here and says there is nothing to do is sadly mistaken.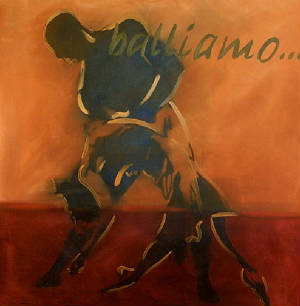 Dallas, at least through my eyes, is one of the greatest cities on Earth. There are many who would not agree with this statement, but I believe that it's true. Dallas is not only the place where I was born and raised; it is the place where I chose to live after I graduated college. Dallas is a part of me and I am a part of it.
It is a place full of excitement and potential, teeming with art galleries, hotels, restaurants, shopping malls, entertainment venues, and so much more. We have the second largest airport (by size) in the US and America's third busiest. Our city boasts one of the most recognizable skylines in the world, is surrounded by beautiful lakes (with more on the way) , a growing Arts District, and new residential developments across the city. Why not take advantage of what Dallas has to offer, especially if you live here?
One thing that puzzles me about my fellow Dallasites is how little they know about their own city. Shawn Williams is from the East Texas town of Paris, yet he knows more about this city than people who have lived here their entire lives.
It boggles my mind when I hear people that live in Dallas say they do not know how to get to another part of town. Or say they have never been to areas of the city like Lakewood, Lake Highlands, or Winnetka Heights. I've even heard people say they won't even venture into certain areas of town. How unfortunate.
There's no doubt that Dallas is a segmented and somewhat segregated city. But with mass transit options continuing to expand, we have more opportunities that ever to venture out and see something new.
Dallas has experienced rapid growth since the early 1990's. Victory Park, Uptown, and West Village weren't even around when I was in high school. In addition, the Arts District has some exciting new developments in progress, including the Wyly Theater and Winspear Opera House. I'm not sure what is going on with the Trinity River Project.
Nonetheless, my hope is that my posts will be a gentle nudge to get folks out of the house and into the city. I hope you enjoy them.