Obamas take London by storm, IMF and N. Korean on agenda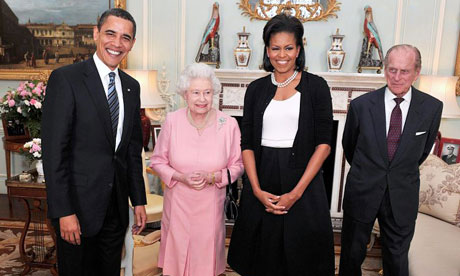 The Obama's are the talk of Great Britain, as the POTUS and FLOTUS met with Queen Elizabeth II and then Meet the Browns at 10 Downing Street. The President gifted an Ipod to the Queen, loaded with footage from her 2007 visit to the United States. This morning on CNN, the said the Queen is pretty tech savvy and sports the same Blackberry as President Obama.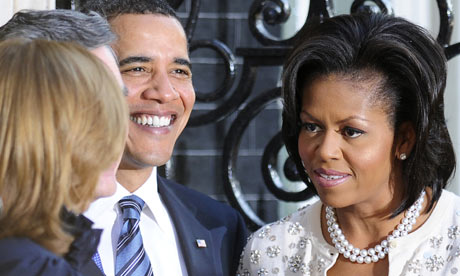 Tabloids and newspapers are scrutinizing every fashion choice made by Michelle Obama, and are debating who touched who first: whether the Queen placed her hand around Michelle Obama before placed her arm around "her majesty."  It's given the Brits lots to talk about today.
As regards to the actual proceedings at the G 20 Summit, much of the talks have centered around economic troubles around the world, though President Obama and South Korean president Lee Myung-Bak both made stern warnings against an impending North Korean missile launch their government claims is a peaceful research effort to put a communications satellite into orbit.
Also out of London, the G20 is set to triple the resources of the IMF (International Monetary Fund) to $750 Billion.  These funds will be used to help developing economies.
Photographs: John Stillwell/WPA Pool/Getty Images. Kirsty Wigglesworth/Associated Press
Sources: The Washington Post, The Guardian, Toronto Star, Wall Street Journal